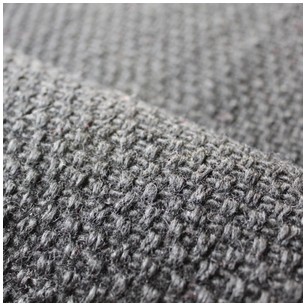 Description of Fancy Jacquard Fabric:
Fancy jacquard weave is used to produce patterned fabrics. The intricate patterns or figures are created all over the fabrics. It is woven on a jacquard loom. This type of loom differs with standard looms. It has a jacquard attachment or a punch card. In jacquard loom, the warp yarns is individually controlled and not in groups. This allows creating more complex designs.
When weaving, the change of warp kitting forms patterned fabrics. However, for raw material, it is very demanding. It can be divided into warp knitting jacquard and woven kitting, jacquard. Warp kitting is well elastic when it is pulled horizontally and lengthways. While woven kitting and tatting jacquard weave is not elastic when it is pulled horizontally and lengthways.
Fancy jacquard fabrics are costly because it involves more time and skill in making the Jacquard cards to produce new pattern. Moreover the weaving operation is very slow.
Characteristics of Fancy Jacquard Fabric:
1. The fancy jacquard fabric has unique hand feeling of smooth and soft.
2. It has well glossiness, drapability, air permeability and high color fastness (yarn dyes).
3. The fabrics are tending to have floats and snagging potential.
4. It has luster contrasts
Jacquard Fabric
Parameters:
Ingredients: Wool Woolen Fabric
Note: Can't be washed, only dry cleaning
We are professional manufacturer and supplier of fancy jacquard fabric in China. With 15years experience of production, selling, and service, we can design process and product products with meeting needs of customers as well as offer OEM service. Our factories produces 1million meters wool fabric, 10,000 tons chemical yarn, 40,000 tons tinplate, and 50,000 tons aluminum profile. Wherever in Europe, North America, South America in the Middle East or in Africa or south-east Asia have our customers. The product has won great favors from vast customers with its excellent quality. If you need fancy jacquard fabric, please contact now.